Our Podcasts
In our podcasts, we are talking to the thought leaders who are making an impact on our roadmap. From weekly interviews to in-depth knowledge sharing with the SDIA team, subscribe to our podcasts to get insights, learn and hear from the people who make sustainable digital infrastructure happen.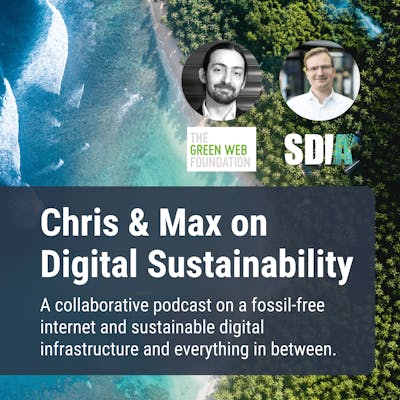 Live
A bi-weekly conversation between Chris Adams, founder of the Green Web Foundation and Max Schulze, Founder of the Sustainable Digital Infrastructure Alliance, two not-for-profit organizations working towards a sustainable internet and digital economy and inventors of the new field 'Digital Sustainability'.
Subscribe to hear updates and the latest ideas on how software, IT & the digital sphere can become more environmentally, socially and economically sustainable.
Subscribe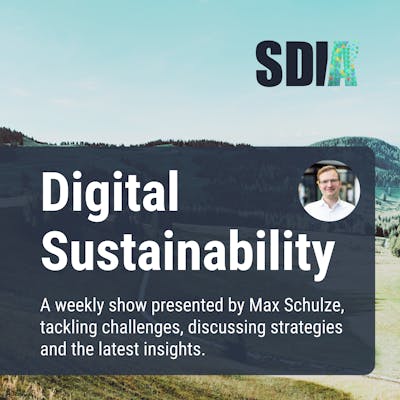 Live
Follow the SDIA, moderated by its founder Max Schulze, on the journey towards understanding the challenges of making digital products & services and the infrastructure that powers them sustainable. Hear the latest insights from inside and outside the digital sector, from thought leaders to engineers.
Understand the meaning of sustainability, thinking long-term, balancing environmental impact, economics and society - and learn how it applies to all actors from across the digital value chain. Most importantly: Learn, expand your horizon and enjoy insightful, engaging conversations.
Subscribe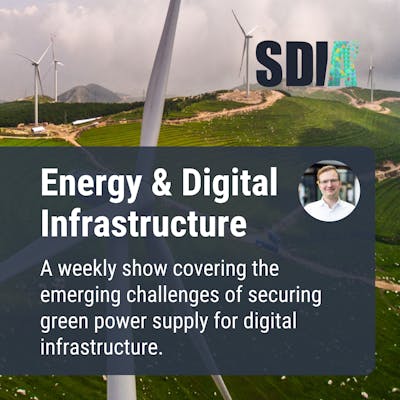 Upcoming
As the energy system is evolving, so should digital infrastructure. In this podcast, we explore how the energy system is changing and how data centers must evolve to future-proof their electricity demand and transition to renewable sources.
Subscribe to hear conversations with utilities, grid operators and energy market experts and get insights, strategies and recommendations for future-proofing the energy supply of digital infrastructure.
Subscribe