Our Podcasts
In our podcasts, we are talking to the thought leaders who are making an impact on our roadmap. From weekly interviews to in-depth knowledge sharing with the SDIA team, subscribe to our podcasts to get insights, learn and hear from the people who make sustainable digital infrastructure happen.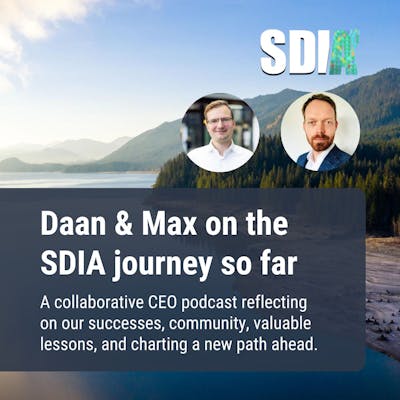 Live
In this episode of Digital Sustainability, Daan Terpstra and Max Schulze reflect on the SDIA's highlights, successes, and lessons learned. After a year and a half, Dan is embarking on a new adventure, handing back the position of CEO to Max together with an organization that is future-proof for charting a new path ahead, with transparency and our values at the forefront.
From positively impacting policy to hosting SDIA events and conferences, meeting with our community, and bringing people together to share knowledge - it has been a fantastic journey so far. We have seen significant growth in our members, a collaborative community for which we are grateful.
Subscribe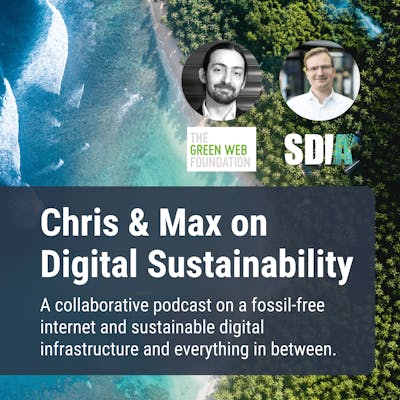 Live
A bi-weekly conversation between Chris Adams, founder of the Green Web Foundation and Max Schulze, Founder of the Sustainable Digital Infrastructure Alliance, two not-for-profit organizations working towards a sustainable internet and digital economy and inventors of the new field 'Digital Sustainability'.
Subscribe to hear updates and the latest ideas on how software, IT & the digital sphere can become more environmentally, socially and economically sustainable.
Subscribe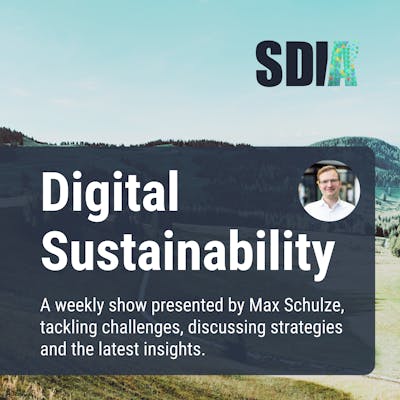 Live
Follow the SDIA, moderated by its founder Max Schulze, on the journey towards understanding the challenges of making digital products & services and the infrastructure that powers them sustainable. Hear the latest insights from inside and outside the digital sector, from thought leaders to engineers.
Understand the meaning of sustainability, thinking long-term, balancing environmental impact, economics and society - and learn how it applies to all actors from across the digital value chain. Most importantly: Learn, expand your horizon and enjoy insightful, engaging conversations.
Subscribe