About the Alliance: Our Vision
Emerging digital technology will shape the future in new and unimaginable ways - it's the driving force behind the scientific-, industrial- and consumer-revolution. Digital technology is one of the keys to solving our most pressing problems, be it the distribution of resources, social mobility or climate change.
Today, the expansion of the digital economy already poses challenges for the environment. By the beginning of 2030, data centers are estimated to account for up to 13% of global electricity consumption. Inside data centers, home of the computers that power the digital economy, the inefficient use of equipment is creating unnecessary waste and costs. On a global average, eight out of ten servers are idling while still consuming energy.
Limiting the expansion of digital technology is not an option. We believe we need to adapt the underlying digital infrastructure, reducing its environmental impact to zero, making the massive growth sustainable while ensuring it remains open & accessible.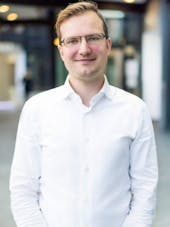 Max Schulze
Executive Chairman
Our Advisory Board
Guiding us with their expertise and experience, we have selected some of the leading experts in the field of data centers, infrastructure & IT services to support us. We are proud they are part of our mission.
Our Team
Our board consists of the founding members as well as industry experts that help us ensure we fulfill our purpose - empowering members to lead the way in building the next generation of digital infrastructure in a sustainable and scalable way.