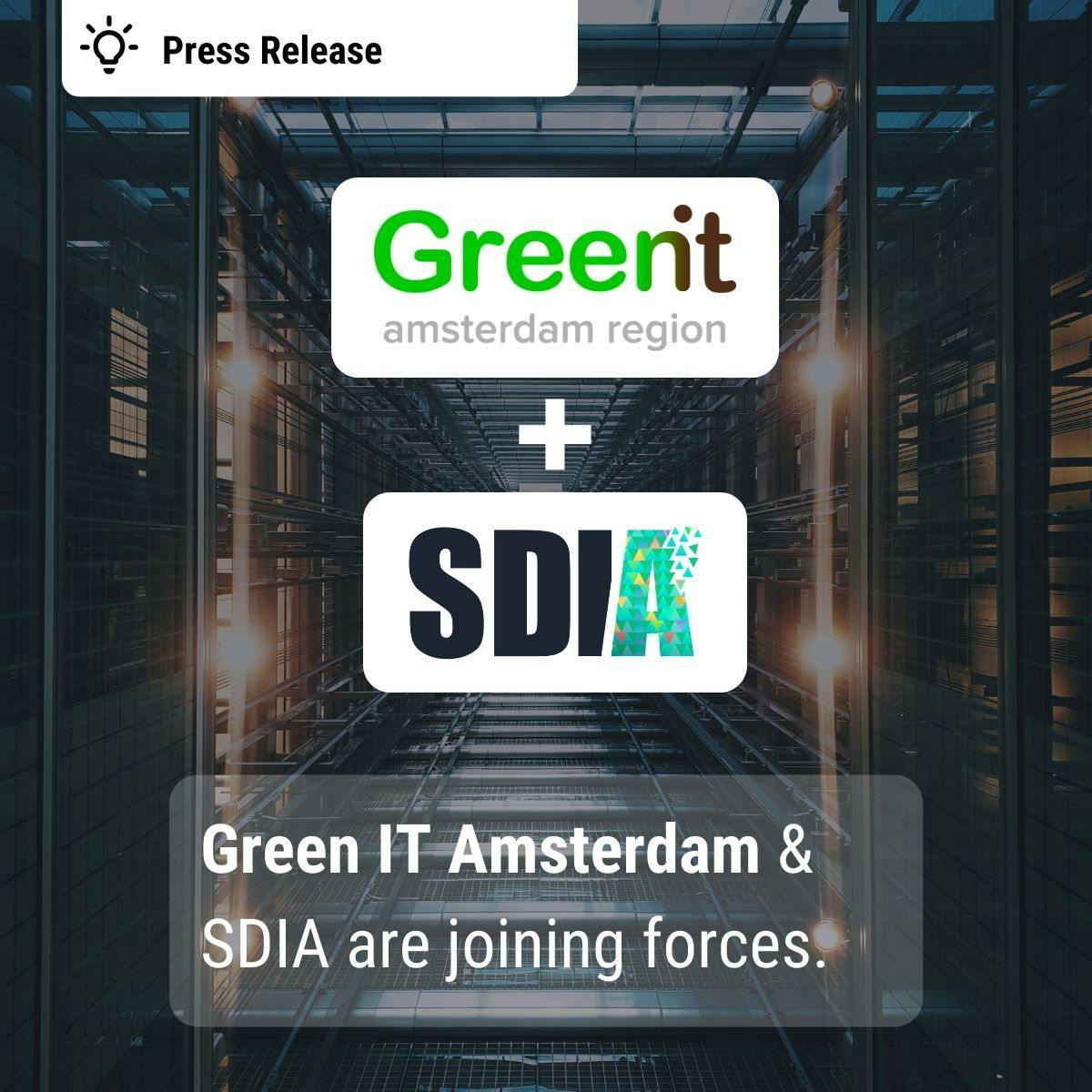 Amsterdam, 21st of January 2021
The SDIA and Green IT Amsterdam join forces
Green IT Amsterdam and SDIA join forces to make digital infrastructure even more sustainable. The aim is to create more impact and to make knowledge available more quickly through software and tools.
Read press release
European Reach, Local Impact
SDIA is joining forces with organisations like Green IT Amsterdam to closely work together on developing knowledge, local policy & tools that benefit the digital infrastructure of all member states of the EU.
Larger Network
The members of Green IT Amsterdam have joined the SDIA's network, and together form a platform of about 100 organizations committed to creating sustainable digital infrastructure in the Netherlands and beyond.
Netherlands as the innovation hub
When it comes to digital infrastructure, few countries are as well developed as the Netherlands - from fiber connectivity to data center technology. Therefore the Netherlands is a critical member of the SDIA's network, bringing local innovation to a European and global level.
Stay update-to-date with the latest developments?