Join our community as an individual member!
We invite you to join a community comprising over 700 individual members dedicated to sustainable development, sharing a wealth of knowledge from research and academia to non-profit foundations, established companies, innovative startups, investors, policymakers, and various organizations across the digital sector.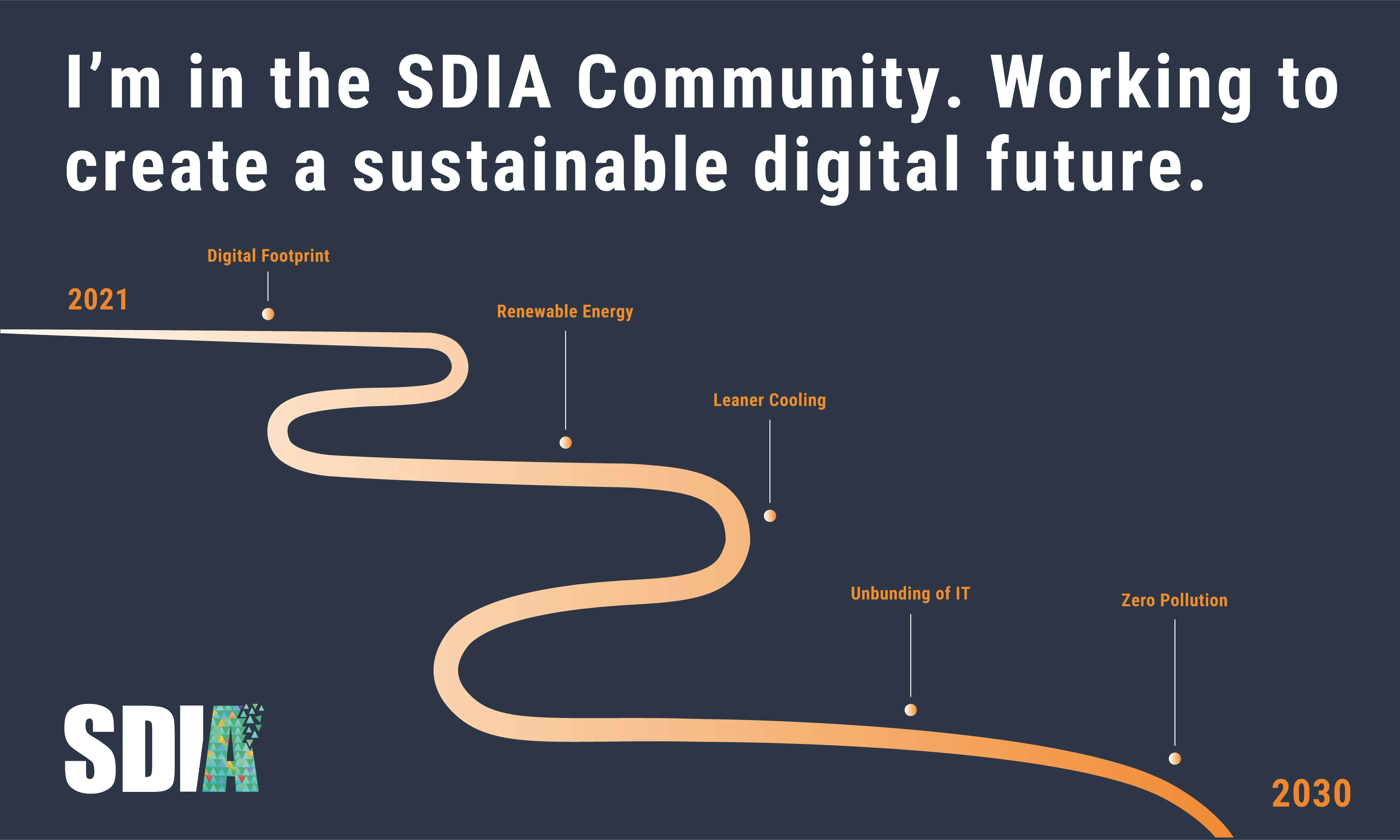 A fresh approach to sustainable development for the digital sector
SDIA members not only participate in actionable change and the realization of a sustainable future, but they are also part of a fresh and innovative network dedicated to sharing knowledge to create tangible and wide-ranging reciprocal benefits for everyone.
In nurturing sustainable leadership, broadening perspectives, and taking a fresh approach to unresolved and new challenges, stakeholders can benefit from opportunities to optimize their sustainability strategies, setting the direction for sustainable development within the digital sector.
As we work towards a sustainable future that is environmentally positive, fair, and accessible, and that fosters inclusive prosperity, the SDIA offers a place to network, connect with, and jointly work on the leading standards, reference architecture, and technologies to enable a sustainable digital infrastructure by 2030.
Benefiting you, your business, the environment, and society
The SDIA provides a platform to network and build flourishing relationships with like-minded peers across the digital ecosystem:
* Join the SDIA Community to support the sustainable development of the digital sector
* Participate in accelerating the SDIA Roadmap and contributing to definitive change through our steering group, and business-led initiatives
* Work on leading standards, reference architecture, and technologies that will enable a sustainable digital infrastructure
* Deepen your knowledge and keep consistently up-to-date on digital sustainability research, and innovations
* We share and expand multi-industry perspectives through our briefings, newsletters, and members channels
* Receive early invitations to our unique conferences, community events, and workshops
* Be part of a community creating a sustainable future through actionable solutions
Over 700 individuals are contributing to the Alliance, come and be a part of the community
Everyone committed to transparency and sustainability is welcome. Fill out the form below to apply to participate in our community. We review each application usually within 24 hours.
Individuals contributing to the community
Who else is a member of the SDIA? 700 + individuals are contributing to the Alliance, come and join the community.